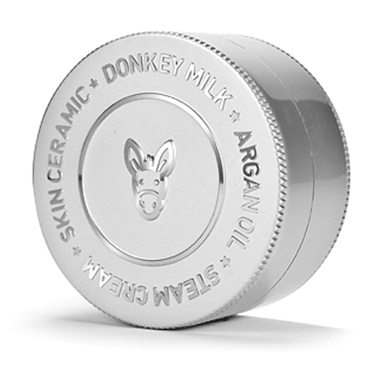 - Feel free to use no matter of your gender.
- To your face, body and hair.
- 3 null-additive multi moisturizing cream.
- Perfect food with optimal nutrition contains donkey milk from Italy.
- Mysterious oil and the present from god contains natural morocco argan oil.
- NMF(Natural Moisturizing Factor), excellent in moisture coherence contains natural hyaluronic acid.
- Soften away with steam heating smooth and light texture.
- Volume : 100g