Freedom HD Scanner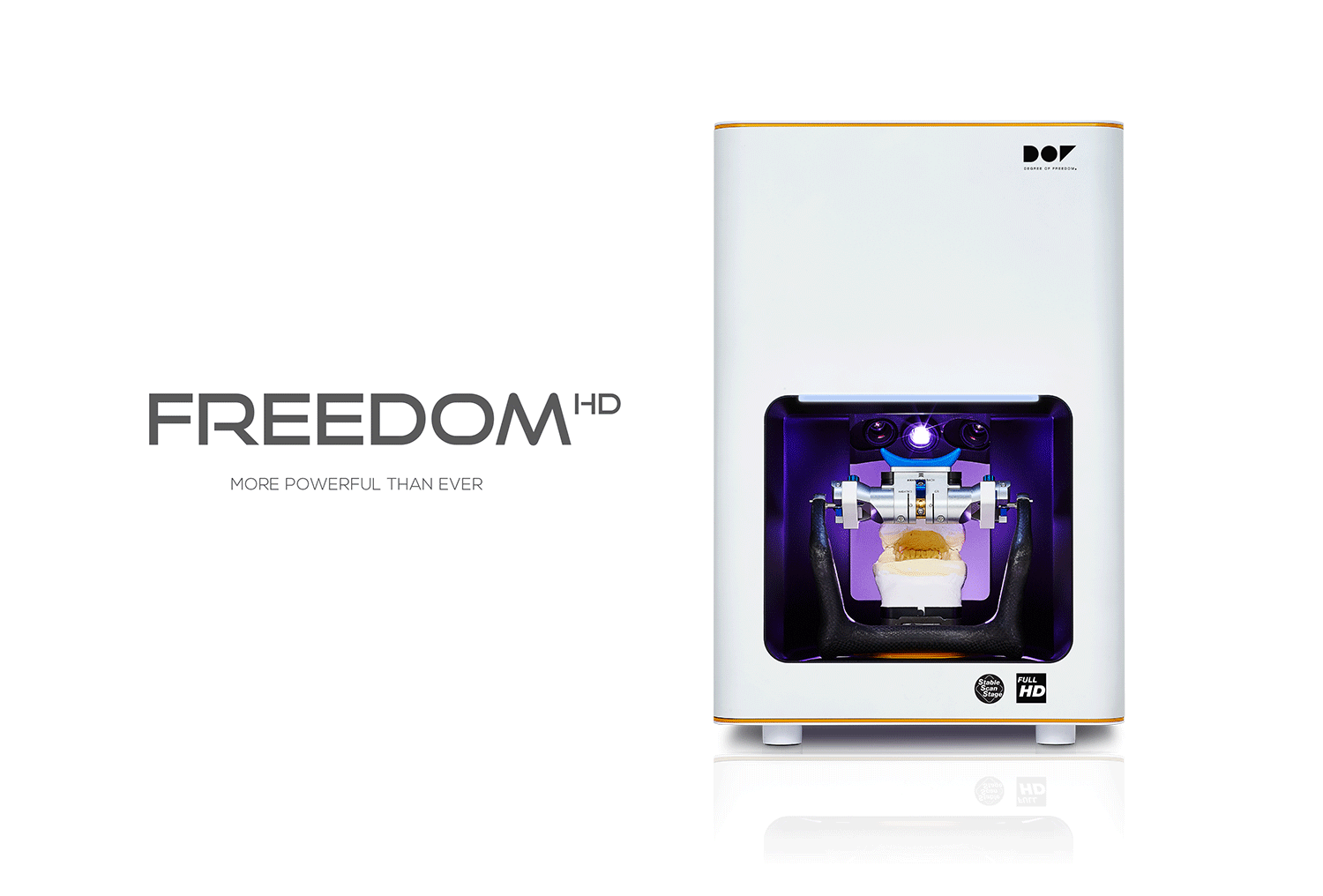 Speed
Not only will you benefit from a quick scanning process, but you will also save your working time by using no fixtures. With a combination of 2.0MP cameras and USB 3.0, Freedom HD can now offer a high quality data with speed.
Articulator
Articulator Compatibility
Freedom HD will read occlusion relationship directly from your existing articulator.
You can mount your existing major splits on to Transfer Plates and transfer physical coordinates to CAD software.
Smart & Practical
Multi-die Scanning
Your work efficiency is increased when Multi-die plate is used to scan complex models with many dies.
Additional Features
Impression Scanning
Freedom HD is perfect for scanning gypsum models.
But it is also optimized for silicone and alginate impression.
Our innovative HSS algorithm enables you to capture areas that are difficult to scan and output final positive models.